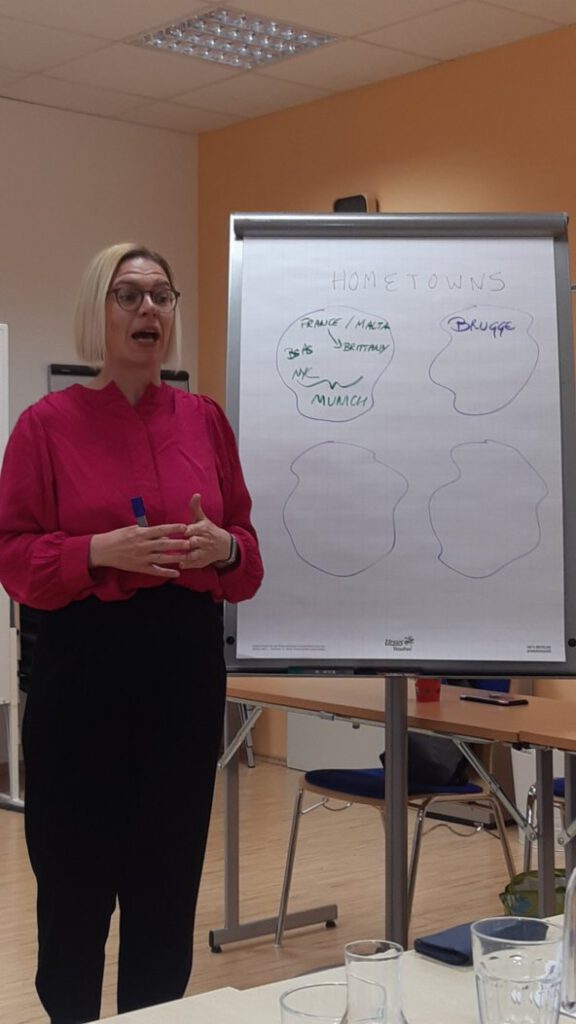 In the last session of the Agile Speakers we had an Energizer opening sessions using the "Hometowns" game from the book Agile Spiele und Simulationen by Marc Bleß and Dennis Wagner.
I love the simplicity of this game and the opportunity to get to know something personal about those who play the game.
Mikaela talked about growing up in France, Malta and the USA. Ineke talked about growing up in Brugge (Venice of the North) in Belgium. Vera talked about growing up in Lynchburg, Heppenheim (Formula 1 fame) and Darmstadt in Germany. Ranjith talked about growing up in Madurai in India for the formative years of his life.
In less than 8 minutes the four of us gathered for the Agile speakers got to know each other and were ready to jump into deeper sessions.
Thanks to the book "Agile Spiele und Simualationen", I picked this simple game to kick off the session.
Reference: Agile Spiele und Simulationen: Praxiserprobte Games für Agile Coaches und Scrum Master. Inklusive vieler Spiele für Online-Workshops (Animals) : Bleß, Marc, Wagner, Dennis: Amazon.de: Books