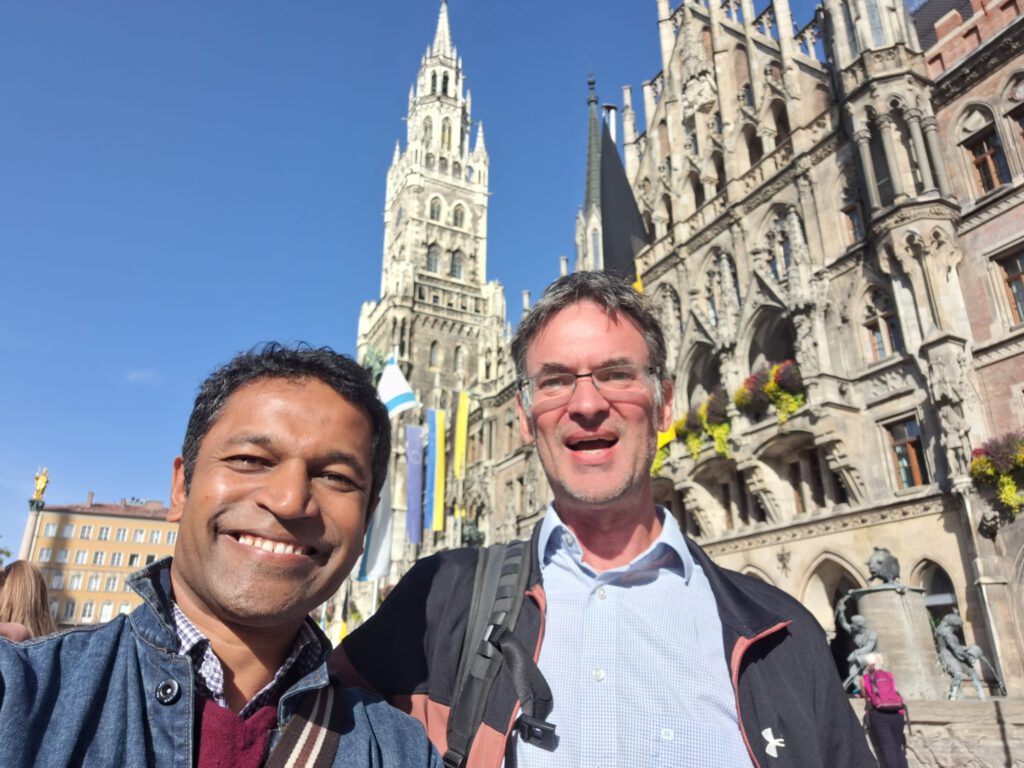 Breakfast & Speak was to meet and talk about things Agile and we did. Stefan (Stefan Dirnstorfer | LinkedIn) and I met at Bar Centrale from 7:30 to 9am. I love the Pistachhio cream croissants. Check them out (Bar Centrale – Münchners beliebteste italienische Bar (bar-centrale.com))
Two things we discussed
The Kural Series is about my commentary on Thirukural couplets related to speech and audience especially with a Public speaking (my passion) angle. It was interesting to hear how Stefan explained the love and deceit concept with his input. Does love exist without deceit? Does one submit oneself to self-deceit to then deceive loved ones? (heavy hitting philosophical discussions fueled by oat milk cappuchinos).
The Testing discussion was interesting as we discussed various aspects of testing
why testing coverage alone cannot be the answer to quality needs
why we need to identify the value adding features to be tested to find that ROI on testing
what is the pain point that forces companies to seriously consider testing
Interested in checking out how Testup can help you with your testing needs?