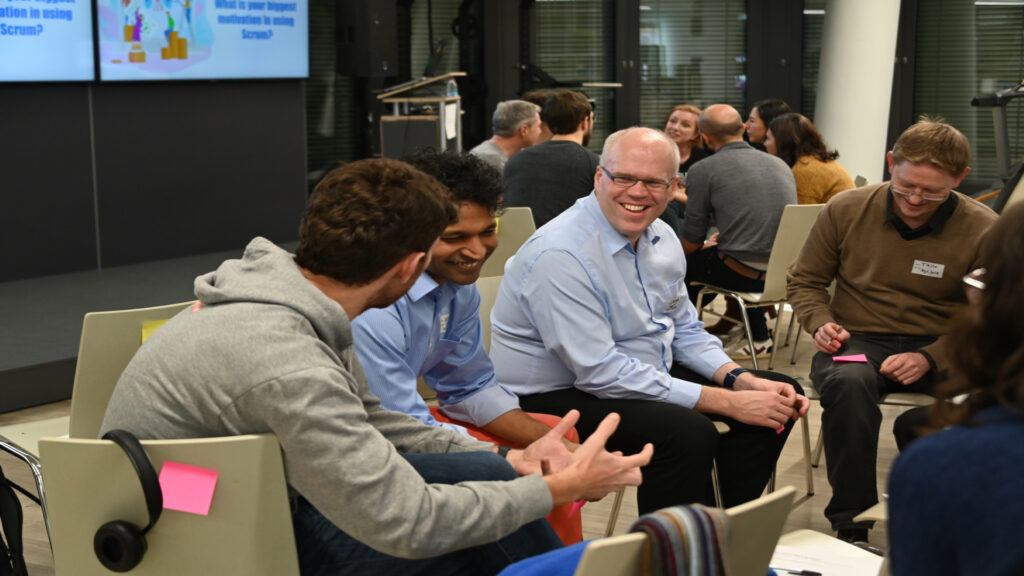 Click and join the next meeting!
Who has hosted the Agile Speakers (previously Scrum Speakers) physically in their office locations?
Spark Reply: https://sparkreply.com/
LV 1871: https://www.lv1871.de
Publicis Sapient: https://www.publicissapient.com/
Munich Business School: https://www.munich-business-school.de/en/
TNG Technology Consulting: https://www.tngtech.com/
EGYM: https://egym.com/us
Would you like to sponsor the Agile Speakers?
Since 2019, we have had companies host us physically in their office locations. Agile Speakers is very happy to have had brought Agile practitioners to different locations in and around Munich to share their experiences. The companies were very generous in providing space, a stage and refreshments.
Since beginning of 2020, Agile Speakers has gone online. We would be happy to hear from companies who would be interested in sponsoring us while we keep the Agile Speakers community active in the online format.
Please email Ranjith at ranjith.venkatesh@mossandlichens.com or call him at +49 160 92790039 to sponsor the next Agile Speakers Group.