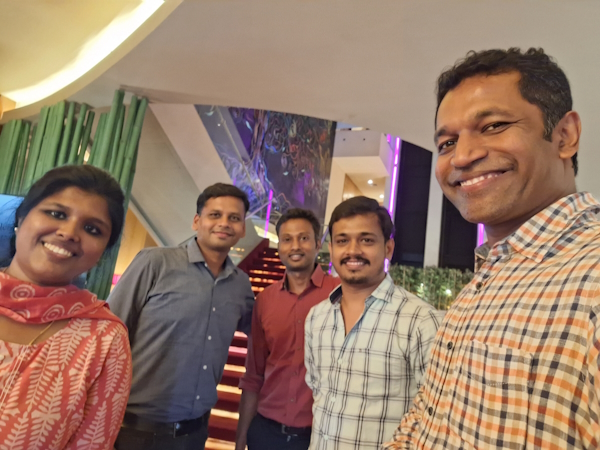 It was great meeting the Sysvine team on short notice.
I got to see the new "Sysvine Park" (https://maps.app.goo.gl/pPW72ThszAA2h2ga8) building in Chennai. I loved the design and architecture of the building with 1s and 0s as lights on the ceiling and the honeycombs for the team members.
We had a nice demo of the Healthcare product "Sysvine HealthPractice" (https://www.healthpractice.care/). It is interesting how a decade old product which is already being used in hospitals in India is being revamped using the latest technologies and made available using a simple subscription model and features.
It was great to discuss collaboration opportunities with Senthil Kumaran (Senthil Kumaran | LinkedIn) Senior Director of FinTech around products and services and meet in person after 5 years of online meetings.
It was amazing to meet the DevOps team with Vinoth and Lokesh and see how they were together adding value for a Data Science team in Germany.
And so thankful to meet Hasini and Krishna (travelled all the way from Krishnagiri) and have lunch with them.
It was short but wonderful catch-up with the Sysvine team. I am looking forward to more Product collaboration and Services outsourcing in 2023 and beyond!